Independently established in 2000, E-HENG has become the premiere agency in China assisting corporations in their global sales, resources, logistics and Import & Export needs. Alongside our highly qualified workforce and government relationships, we believe our past successes and amassed supply network could be beneficial to any business with interest to expand.
Experienced workforce
Proven track record
Growing network of over three-thousand members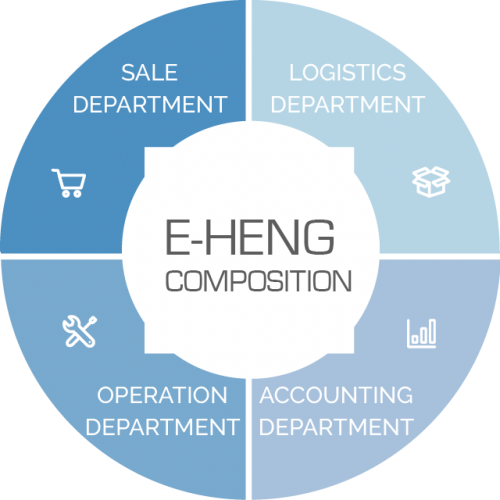 Our brand name is E-HENG "易恒", "易" is pronounced as "E" in Chinese. It means Reformation and Development. It is also used in forming "贸易" which means "trade" in Chinese. The previous prime-minister of China, Wen Jiabao, said that: "We will not stop developing in our whole lifetime, it is an important spirit in the Analects of Confucius." Thus, we use this character in our brand name to signify our determination for change.
The other word "恒" means invariability and constant. We use this character to represent our willpower to keep our company mission. We selected this character to represent our fortitude to uphold the company's purpose and vision.
E-HENG's Value: Professional and Integrity
E-HENG's Mission: Providing the Best Service to Clients
E-HENG's Goal: To be the Industry Leader of Import and Export in China.
Although these two Chinese characters have opposite meaning in Chinese, it shows our company culture as we continue develop ourselves to satisfy customer needs forever.
With more than ten years of experience and great support team, E-HENG is the centre of excellence in the Chinese import and export industry. The preferred choice of many multinational companies.
For a reliable service and support. Contact us today.
As a corporate member of British, Italian, Australian and Canadian Chambers of Commerce in Shanghai, E-HENG has been working with them to support their showcase and keep a good relationship with chambers of commerce around world.